It's time to reimagine what's possible in healthcare.
It's time to reimagine what's possible in healthcare.
O

ur vision is to become the trusted connection between patients, clinicians, and caregivers with software that delivers seamless, intelligent, and user-friendly experiences throughout the care journey.
We work with leading health systems, partners, investors, and advisors who share a similar vision and understand that to make measurable progress in healthcare, we must innovate and embrace change.
What we do.
Tendo has taken a unique approach to addressing some of the most challenging issues in healthcare.
Deliver a great consumer experience.
Tendo boosts engagement with your patients, creating affinity, loyalty, and trust, helping your organization stand out.
Consolidate your IT ecosystem.
Tendo's Platform reduces the cost and complexity of your ecosystems, eliminating the need for numerous point solutions.
Provide actionable insights.
Our Insights give you the power to make data-driven decisions that generate measurable results.
Enable true healthcare, not sick care.
Tendo delivers critical guidance throughout your patients' care journey, creating strong connections between clinicians, patients & caregivers.
Drive positive results.
See results in all areas including health, financial, quality, safety, and operational outcomes.
Tendo's approach results in significantly improved clinical & financial performance for your health system.
We envision a future in which:
Patients experience streamlined processes, proactive support, and zero frustration.
Caregivers play an essential role in their loved ones' care and receive compassionate support.
Clinicians spend more time in front of patients and less time in front of screens.
Healthcare systems increase access and equity while decreasing complexity.
—combining Silicon Valley DNA & healthcare expertise.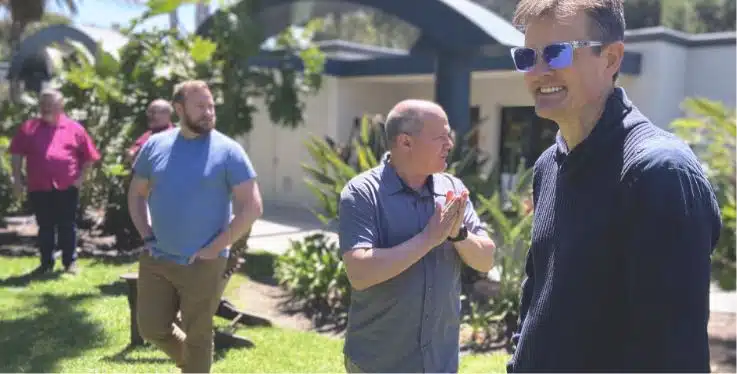 —combining Silicon Valley DNA & healthcare expertise.
Find out what Tendo can do for you. Have time for a quick chat? 
Stay up to date with all things Tendo.
Subscribe to our newsletter to keep up with all the things we are doing and our thoughts about the state of healthcare
more of what Tendo has to offer
For patients and clinicians
Patient Care Journey
Tendo's unified, consumer-grade, omnichannel app empowers patients to navigate their health. Drive patient growth and retention through better engagement.
For clinical, quality, and revenue teams
Insights
Get credit for your excellent clinical work with our CDI analytics to uncover quality and ranking opportunities while reducing penalties and increasing revenue.
For IT and operations
Modern Platform
Command and control center for your digital ops. Orchestrate solution configurations in a self-service environment to be flexible, agile, and scalable across all your service lines.
For everyone
Outreach
Patients, clinicians, and operations teams utilize deep Insights and targeted outreach to facilitate informed decision-making & drive better results.