We're a fast-growing, mission-driven company building a culture that enables teams and individuals to thrive. Led by a proven team, we live by our values and are always on the hunt for motivated people with diverse experiences and backgrounds.
If you like working with innovative technologies and want to be part of a growing team that will help transform the healthcare experience, we encourage you to review our open positions and apply today!
Accountability.
We will deliver on our vision. This will take time, so we will pay attention to detail, meet deadlines, and deliver on our responsibilities to coworkers, partners, and customers. We will build. We will launch. We will measure. We will improve. And we will do this together.
Empathy.
We build software to serve people at moments filled with uncertainty and stress as well as joy, surprise, and wonder. That's why we started by listening to patients, clinicians, and caregivers. Our compassion for their needs drives us. We discover, tackle, and eliminate frustrations along the care journey because when we do, patients realize better health outcomes.
Impact.
We care about improving the lives of our customers, employees, and communities. We commit to creating a great place to work and grow. We do the right things for the right reasons, especially when they are hard. Above all, we understand that we are part of something bigger than ourselves.
Openness.
When we say directness matters, we mean it. We start every endeavor from a position of trust. We leave politics and agendas at the door, and we provide utter honesty and respect. Because when we offer an open outlook to everyone we encounter, we deliver powerfully harmonious outcomes.
Urgency.
We know what we're creating is critical, so we drive our actions with urgency. We focus on what matters most, learning and adjusting every step of the way. We're not racing to a finish line; rather, we're always iterating to deliver the most powerful solutions for our customers.
Collaborative, flexible, and connected.
Starting a company during a pandemic enabled us to reimagine where and how we work together. We needed to find new ways of collaborating and team-building while operating efficiently in a remote-first environment. We learned to leverage talent where it exists, while providing a space for collaboration, culture, and connection. Accordingly, we offer remote work options while also anchoring in three locations: San Francisco (Silicon Valley), Salt Lake City (Silicon Slopes), and Philadelphia (Philicon Valley–yes, it's a thing).
We offer health, vision, and dental insurance, including a premium-free healthcare option and reimbursement for travel expenses for health services not available in an employee's home state.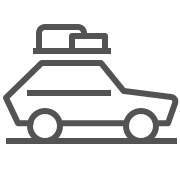 We provide flexible PTO, 5 wellness days, time off for voting and community action, and a "Dim the Lights" week to end the year.
Diversity, equity, and inclusion.
A big mission requires a diverse workforce that understands the needs of patients, clinicians, and caregivers across all ages, economic experiences, gender identities, races, regions, and religions. Diversity, equity, and inclusion are a critical part of how we build our teams and our products.
Our DEI Council is an employee-driven group empowered to help create and support a culture in which everyone is treated equally with opportunities to learn from each other and grow together.